Who we are
RC Logistics Consulting formed to partner with leaders of mid-sized companies to improve their logistics performance and increase the value and market position of their organizations. As senior practitioners with a broad range of management and logistics consulting experience, we have what you need to successfully implement strategic and operations change in all aspects of your logistics function. Our deep experience with private sector consumer and industrial goods companies, and telecommunications organizations and power utilities ensures design and implementation plans are appropriate for improving your logistics operations.

Mission
Our mission is to
• Ensure that operations improvements support the company strategic objectives; and
• Improve the flow of materials and related information from source to customer, in ways that satisfy the unique requirements of each client.

High Leverage Opportunities
Strategic – Successful companies stake out unique positions in their marketplaces. The challenge is to clarify that position and then ensure the organizational structure and existing resources and investment support and solidify that position. Logistics can make a strategic contribution to securing your market position.

Operational - We work to optimize the performance of existing resources and, if as indicated, recommend and support the implementation of new staff, information systems, equipment or facilities to meet the needs of your company and your customers.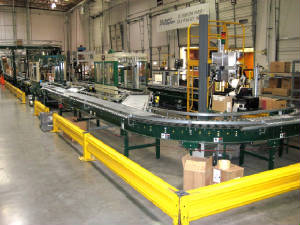 Logistics Performance -
Logistics performance can be the critical dimension in the value and success in your company

Why us
We measure our success based on successful change that adds value to your organization, by exceeding your logistics performance objectives.